CONGRATULATIONS FOR HOLLYWOOD DEBUT JIN!!!
It was on news this morning in japan (and still will be because it's so early there still).

Jin will have his HOLLYWOOD debut in movie 47 RONIN starring Keanu Reeves!

News on 47 Rokunin Official Japanese homepage


Source: 47 Ronin JP homepage

Translated by
stanime:
Announcement for the new cast, is none-other than the man popular amongst youngsters, Akanishi Jin. Challenging this work as his Hollywood debut, he acts the role of "Ooishi Chikara". Being the son of Ooishi Kuranosuke (Sanada Hiroyuki), and also an ally of Kai (character of Keanu Reeves), he challenges a very important role.
Auditioning by himself in Hollywood, Akanishi got the role of "Chikara" with his English forte. Training for sword fighting and horse riding, Akanishi overlays this role with his passionate image, even the Director Carl Rinsch praises "No one can take the role as good as him."


Nikkan Sports (click to enlarge)


Source: Nikkan Sports

Jin's comment in Nikkan Sports, translation by
stanime:
"The work of such an important theme to Japanese people to be brought to Hollywood's big screen, not to mention in 3D, I'm extremely excited. Being able to act together with Keanu and all the amazing casts, and creating a world-wide film with everyone, it gave me the feeling of fulfillment.
From now on I will examine in my own senses, being able to participate in both music and acting boarderlessly world-wide, and extend my limits as I go."

About Jin's role:
Chikara - 16-24, he is Oishi's brave, honorable and loyal son who admires Hiro and seeks his father's approval. Although Oishi is unimpressed with Chikara's unconventional fighting methods at first, father and son come to a mutual understanding and Chikara earns his father's respect while fighting as part of the 47 ronin. This is one the lead roles.
source: whatsplaying.com.au

Update on Johnny's net


source: J-net

Jin finally announces it himself on twitter:


source: Jin's twitter


News translated by
annatanhe

The 3D craze has led to many classics
being revisited with the new technology,
and the latest story up for a remake: "47 Ronin".
Universal Pictures has announced that
Keanu Reeves has been cast in the lead role of the epic Japanese story.
He will portray Kai, a wanderer that teams up
with the warrior unit "47 Ronin" seeking to avenge the death of their master.

The popular tale is a story of revenge as the overlord
who banished them now faces the wrath of a group of incredible warriors.
In an attempt to honor their homeland, the "47 Ronin" endure incredible challenges
on their path to redemption through the punishing of those
that have stripped them of their mentor and honor.

The film will be directed by Carl Erik Rinsch
who gained acclaim through his work on "The Gift".
Along-side Reeves, the movie will feature Kou Shibasaki,
Tadanobu Asano and Rinko Kikuchi.
The Universal picture will bring Keanu Reeves back into the limelight
with his first feature film since "The Day the Earth Stood Still" in 2008.

Though there aren't many details regarding where the movie will be shot,
it's certain that details will begin to surface in the near future.
With the cast almost completely in place,
count on the excitement to begin from this moment forward
------------------
MTV caught up with Reeves to talk about his upcoming project, 47 RONIN.
We haven't received too many details on the film.
Back in 2009, screenwriter Chris Morgan (WANTED)
described the film as, "'Gladiator'-esque, '300'-like big action movie
with samurai and ninja" then elaborated a bit more,
"It's a time in Japanese culture when it was all about [the] bushido [code] and honor,
and putting internal things over external things --
swords that were made to be functional instead of ornamental, that kind of stuff.
This turning point in the culture when that started to shift.
Society started to be more about external kind of things.
The story is about these samurai whose lord is killed in an unfair way."

The film has been a passion project years in the making
for Reeves and director Carl Erik Rinsch (THE GIFT).
Reeves gave his take on the plot, "Well, it's in 3D. It's a kind of western.
I call it a story of revenge and impossible love.
The samurai become outcast and decide to enact revenge on the person
who is responsible for the death of their lord." Reeves plays a character called Kai
who he describes as, "an outsider, a kind of half-breed with a mysterious past,
who's in love with the princess and she's in love with me, but we can't be together.
" The actor then adds this little tidbit at the end,
"But during the course of events, during this kind of journey of revenge, things change."

Something else interesting to note, Reeves will be doing a sword fight
with co-star Hiroyuki Sanada (THE LAST SAMURAI, SUNSHINE).
Reeves recalled, "[I] just finished a sword fight a couple of weeks ago
with a great actor named Hiroyuki Sanada. He's fantastic."
---------------
Q: You've just filmed "47 Ronin" in Budapest.
It's a major undertaking, right?

A: It's a famous story from Japan,
based on something that happened in 1703.
We're doing a reinterpretation or reinvention of the story.
It's a fantastical, real (pause) Western, in a way.
These samurai who become ronin (samurai without masters)
seek to get revenge for their fallen lord.
There are some celebrated versions of it,
(particularly) "Chushingura" (the 1962 movie by Hiroshi Inagaki).

Q: A story in Variety said it's going to have
"Lord of the Rings"-style fantasy elements. Is that right?

A: No, it's creating a world, but not as "Dungeons and Dragons" as that.
And I don't mean that in a pejorative sense.
"47 Ronin" is fantastical -- we have a witch, we have giants,
mythical creatures. But the emotion and the drama are not fantastical.

Q: It's a pretty heavy story.

A: Yeah, I mean, we all commit suicide in the end.
---------------
On Thursday, the official website for Carl Erik Rinsch's
upcoming big-budget Hollywood adaptation of 47 Ronin
was updated with the announcement that
actor and former KAT-TUN vocalist Jin Akanishi has been cast in the movie.

The announcement goes on to say that
this will mark Akanishi's Hollywood debut
and touts his huge popularity with Japanese youth.

Akanishi will play Chikara Oishi,
son Hiroyuki Sanada's character Oishi
and a sworn friend of Keanu Reeves's character Kai.

He participated in an audition in Hollywood,
where he showed extraordinary passion for the role
through his sword fighting and horse riding training.
Rinch heaped on the praise, stating that
Akanishi is the only one who could play Chikara.

"47 Ronin" will be released in November 2012.
---------
Jin Akanishi has joined the cast of
"47RONIN" for Universal Pictures.
Keanu Reeves is the leading actor.
Carl Rinsch is directing this movie
from a screenplay by Chris Morgan.
In 2012 winter, this spectacular Hollywood movie
"47RONIN" is going to premiere worldwide.
Jin's Hollywood acting debut is the role of Oishi Chikara,
Keanu Reeves' character Kai's best friend
and son of Oishi Kuranosuke.

Message from Jin:
I am really excited that this work based on
such an important subject for Japanese people as "47RONIN"
is going to become an epic Hollywood production,
and that it will also be presented in 3D.
Being able to co-star with Keanu and other brilliant actors,
and all together to weave a worldwide production
makes me feel a sense of fulfillment.
From now on I want to sharpen my sensibility,
and to push forward without changing my stance,
in order to be active in both music and acting
around the world without borders.

"47RONIN"
Producer: Universal Pictures/ Distributor: TOHO-TOWA/American film
Director: Carl Rinsch / Screenplay: Chris Morgan ("Wanted")

For the latest official information: www.47ronin.jp

Look forward to it!
-----------
Akanishi Jin (26) achieved a Hollywood debut in a big production movie.
It was understood on the 13th that he would be acting in 47RONIN with Keanu Reeves (46) as the main lead. Akanishi, who has always had a strong desire to venture overseas went to the audition on his own accord, opening the door to the world.
Akanishi used his own capabilities to capture this big chance. According to an insider, he went for the auditions himself last autumn. Though he was the main lead in "BANDAGE" (2010) but with just that, he is considered an unknown in Hollywood.
The lines were of course, all in English.
He also went for acting tests, and according to the insider "he was really passionate, and he fits Oishi's image completely. And what was important was that he had the English speaking power." with all these, he managed to pass the auditions.
--------------------
THE 47RONIN set in Hungary, Budapest.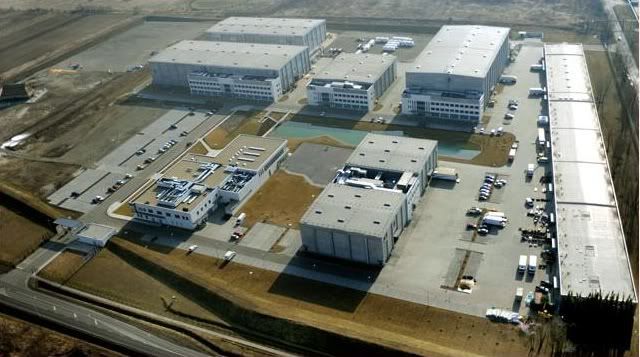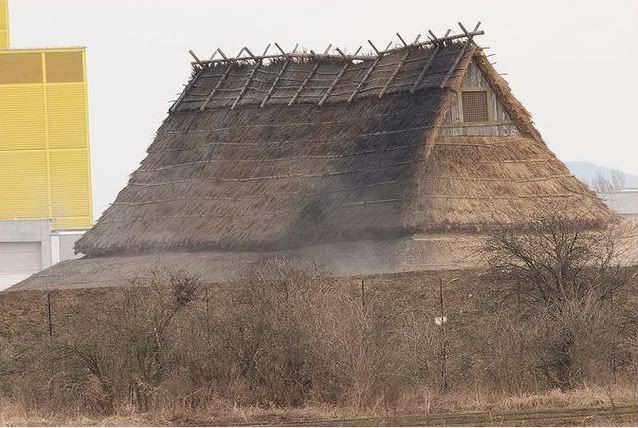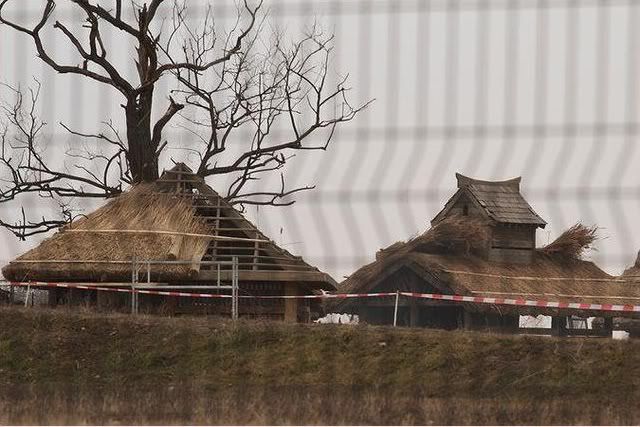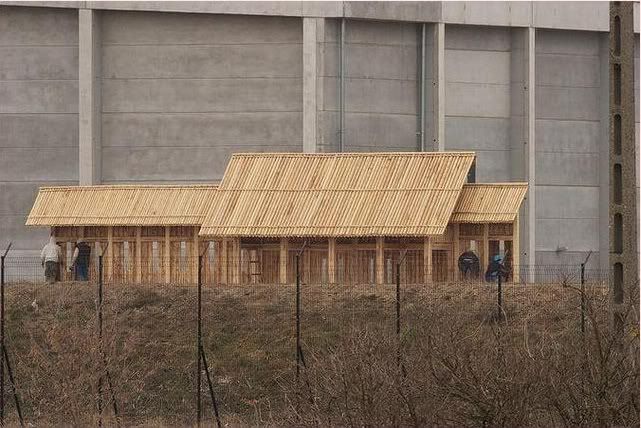 They would be heading to UK and Japan for filming too.